What to Expect from COP26: Everything You Need to Know
On Sunday, the UK-hosted 2021 United Nations Climate Change Conference began - also known as COP26 Glasgow. What are the objectives and challenges of this latest gathering of world leaders and will it be any more successful than previous climate talks? Discover the key facts about COP26 and why it could be so important for the future of our planet.
---
What is COP26?
In 1992, leaders from 154 nations and territories across the globe met to adopt the United Nations Framework Convention on Climate Change (UNFCCC), which supports global efforts to combat climate change. The Conference of Parties (COP) is the decision-making body of the UNFCCC and has met annually since 1995 to monitor, review and promote the implementation of the convention.
The 2015 Conference of Parties, also known as COP21, resulted in a landmark international climate treaty, known as the Paris Agreement.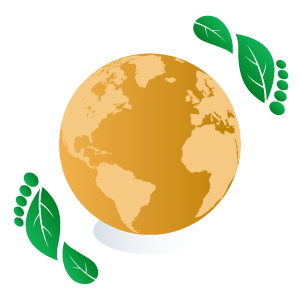 The Paris Agreement sets out to limit global temperature increases to no more than 2C - preferably 1.5C - above pre-industrial levels.
The agreement establishes a framework for providing financial, technical, and capacity-building assistance to developing countries and includes a 'ratchet' mechanism that requires each country to raise its target every five years.
The most recent United Nations Climate Change Conference, COP 25, became the longest climate talks on record, finally concluding some 40 hours after its scheduled end. Despite this, the conference failed to deliver on its main goals and exposed deep divisions between developed and developing countries.
What does COP26 Mean?
As its name suggests, COP26 is the 26th session of the COP (Conference of Parties), bringing together the now 197 nations and territories who are members of the UNFCCC (United Nations Climate Change Conference). It is set to be the biggest climate change conference yet and the largest gathering of world leaders ever to take place in the UK.
Why is COP26 so important?
COP26 Glasgow is significant as it is the first Conference of Parties to review and strengthen Paris Agreement commitments. The UK aims to use the COP26 presidency to call on all countries to set 2030 emissions reductions targets to put us on a path to net-zero by 2050.
This is first COP since the COVID-19 pandemic began, so we can expect to see how nations try to balance their plans for rebuilding economies without causing further harm to the environment. It is also the first since the United States rejoined the Paris Agreement, so much of the attention will be focused on US contributions to the summit.
Some are claiming COP26 Glasgow to be our last chance to avoid a 'climate catastrophe'. In a recent article for the Guardian, Professor Tim Flannery, one of Australia's leading climate advocates wrote: "Many experts are viewing 2021, and specifically the UN climate change conference to be held in Glasgow late that year, as humanity's last chance to avoid an environmental apocalypse. If there was a moment of true emergency in the fight to preserve our climate, it is now."
Are Paris agreement targets being met?
Though the Paris agreement has certainly put climate change at the top of the agenda for many nations, research shows that most still aren't doing enough to keep global temperature rises well below 2C.
The Climate Change Performance Index (CCPI) is an annual report that tracks how individual countries are dealing with the climate crisis. National performances are evaluated using 14 indicators divided into four categories:
Greeenhouse gas emissions
Energy usage
Renewable energy
Climate policy
While the 2021 Climate Change Performance Index, ranks Sweden, the United Kingdom and Denmark as the best performers in terms of climate action, the top three positions have intentionally been left unoccupied, as no country has yet to meet the Paris Agreement's requirements to keep global warming well below 2C.
The United States ranks last out of 57 countries. According to the report, actions by the previous Trump administration, such as withdrawing from the Paris Agreement pushed the US below other poor performers such as Saudi Arabia and Australia.
Is the UK doing enough to meet its Paris Agreement targets?
The United Kingdom has been widely acknowledged as a climate leader in recent times. Since 2008, the UK government has been required by law to set five-year greenhouse gas targets based on the independent Climate Change Committee's recommendations.
With a target of 78% reductions on 1990 emissions by 2035, the world's fifth-largest economy has committed to cutting emissions at a faster rate than other developed countries. In addition to targets for making the switch to electric vehicles, the government has pledged to hit 'net-zero' emissions by 2050.
COP26 Glasgow, is rallying as many nations as possible behind the target of net zero by 2050, leading by example since the UK was the first major economy to accept this obligation in law.
Boris Johnson, March 2021
However, some climate experts are growing increasingly concerned that the UK's messaging on climate change has been inconsistent. While Prime Minister Boris Johnson talks up a 'Green Revolution', some of his government's actions appear to run contrary to this, among them:
Approving the first new coal mine in 30 years.
Licensing for new North Sea oil and gas exploration.
Cutting taxes on flights and supporting expansion plans at seven airports in England.
Scrapping the Green Homes Grant energy efficiency scheme early.
Investing £27bn investment for new roads and highways, while reducing grants for electric car buyers.
Rachel Kennerley, a climate campaigner for Friends of the Earth, has said: "Political and financial support for coal, oil and gas needs to stop, at home and internationally before the UK can congratulate itself on being a climate leader."
When is COP26?
COP 26 will take place on 1-12 November 2021. It was originally scheduled for 9-19 November 2020 but was postponed due to the COVID-19 pandemic.
Where is COP26 being held?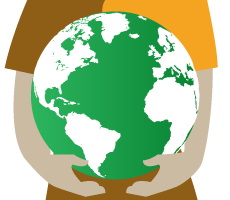 COP26 Glasgow, as the name suggests, is being hosted in Glasgow, Scotland and held across the Scottish Event Campus (SEC) and the Glasgow Science Centre.
The event is split into two zones; a Blue Zone for UNFCCC-accredited attendees only, and a Green Zone, which is open to the general public.
The Blue Zone is being hosted at the SEC and brings together UN officials, government representatives, media and organisations with 'Observer' status. The complex has become international territory for the durration the event and is subject to international protocol under the control of the United Nations.
The Green Zone is being held at the Glasgow Science Centre and is a place where the public can interact with international organisations, businesses and NGOs through events, exhibitions and workshops.
As the host country, the United Kingdom is holding the COP presidency in partnership with Italy. Speaking about the summit, Scottish First Minister Nicola Sturgeon said: "I think it's a huge opportunity for Glasgow and for Scotland to show the leadership that we are taking on climate change and to bring the world here to forge ahead in meeting that challenge".
Who is attending COP26?
It's estimated that upwards of 30,000 people will descend on the SEC Centre during COP26 Glasgow, including around 200 world leaders and thousands of press and media representatives.
Conservative MP and president of COP26 Alok Sharma will be in attendance, while Prime Minister Boris Johnson is expected to play a prominent role too.
John Kerry, the US Special Presidential Envoy for Climate Change, is expected to play a key role in the discussions, while President Joe Biden was also in attendance to mark the country's return to the Paris Agreement.
Notable teenage climate activist Greta Thunberg, who has called for the summit to be postponed, claiming that an uneven rollout of the COVID-19 vaccine means countries will not be able to participate on an equal footing, has been seen outside the COP26 event with other climate activists participating in protests.
Can I go to COP26?
There are a few ways for members of the public to attend COP26 Glasgow if you're not a representative of a party or observer state, or a member of the media:
As a representative of an observer organisation: United Nations organisations, certain inter-governmental organisations (IGOs) and admitted non-governmental organisations (NGOs) have observer status to attend COP26.

Volunteering: Glasgow City Council has enlisted a team of host city volunteers to assist in the running of COP26 from providing information on the summit and its venues to welcoming and transporting delegates.


Exhibiting, performing or hosting an event: There will be many opportunities for individuals, organisations and businesses to exhibit, perform or host an event in the UK Government managed spaces within both the Blue and Green Zones.
There will also be an unofficial programme of events held by various environmental groups and organisations outside of the venue including meetings, events, and exhibitions. Marches, stunts, and protests are also expected to take place across the city.